Regular price
$17.69 USD
Sale price
$3.99 USD
Unit price
per
Sale
Sold out
Shipping

Free Shipping on Order US$29 +

· Standard Shipping: 8-12 Days

· Express Shipping: 4-8 Days

· Worldwide Shipping

· Learn more → Shipping Policy
Return policy

Returnable In 30 Days

· You can return in 30 days after purchased

· Learn more → Return Policy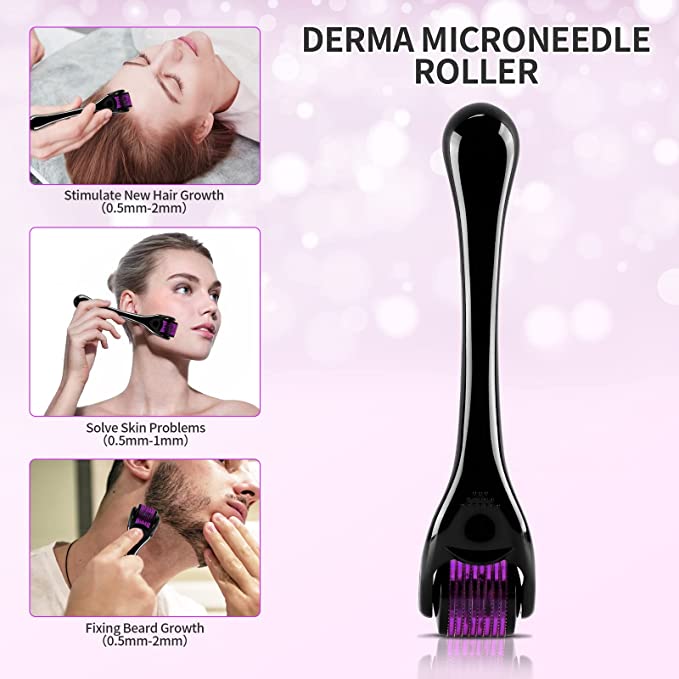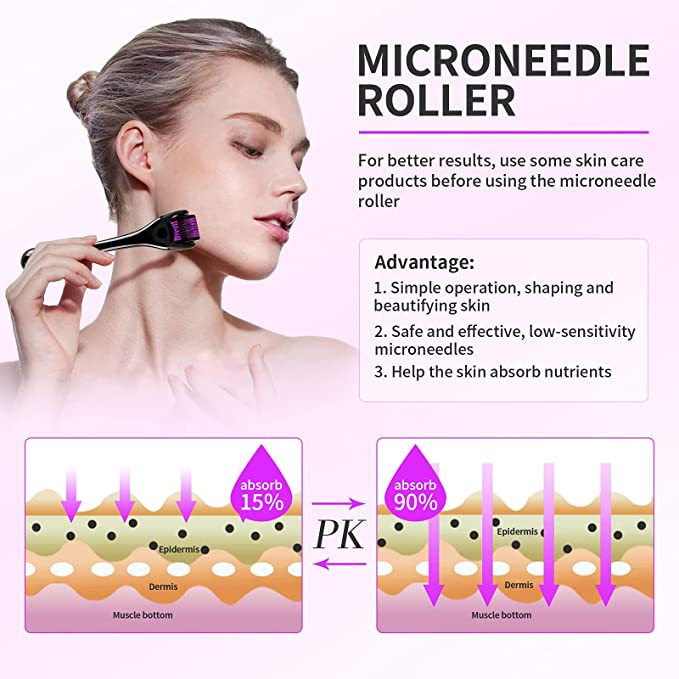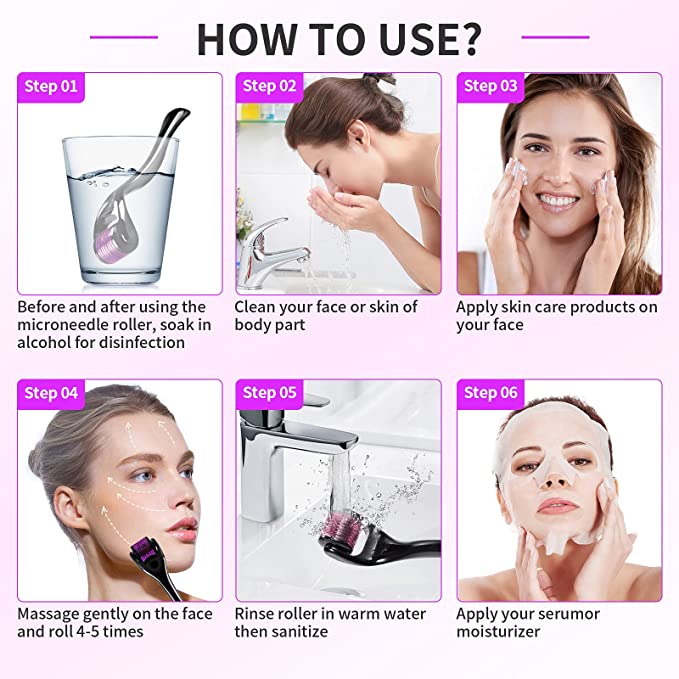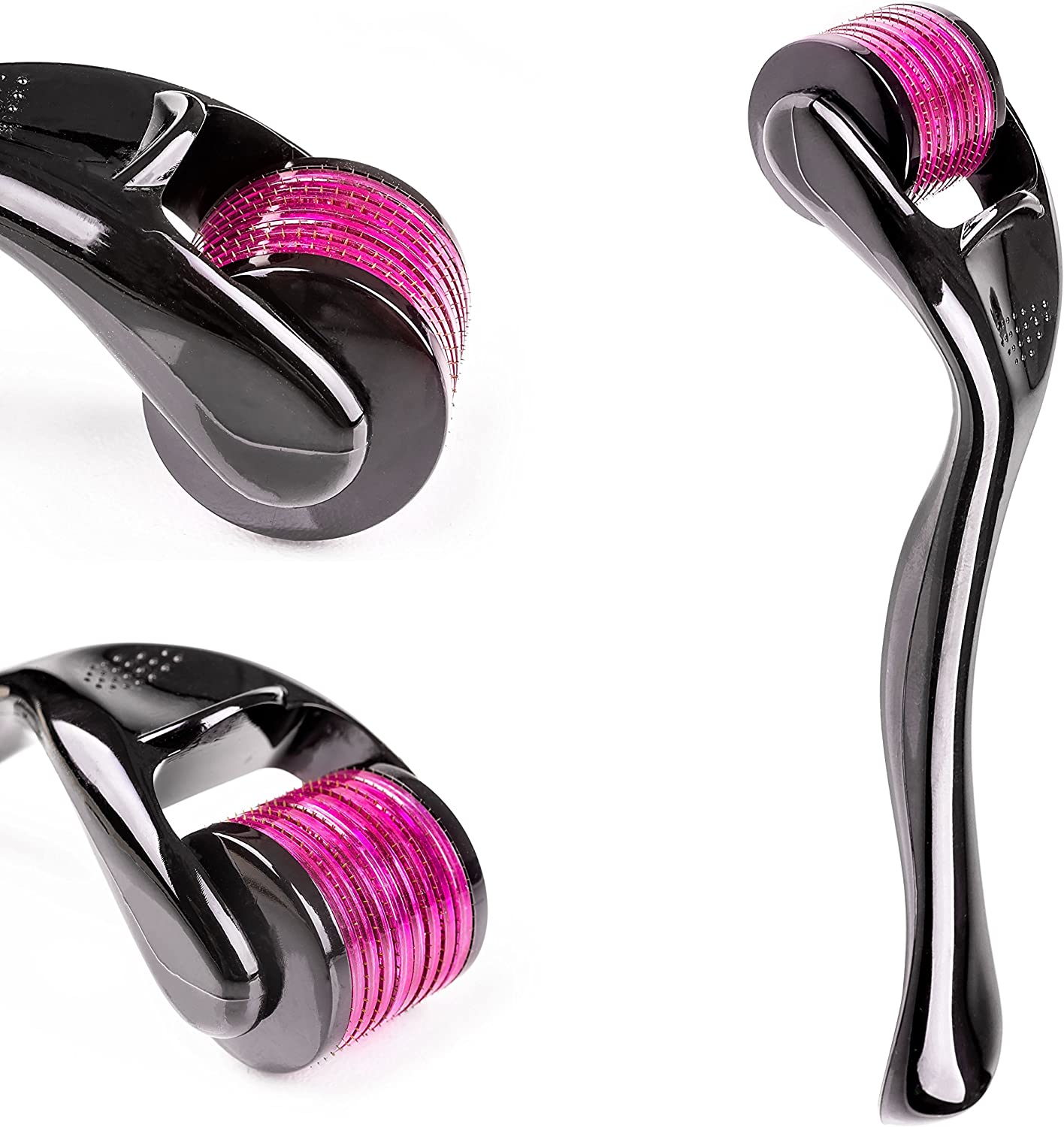 Derma Roller Kit for Face and Body
- Cosmetic Microneedle Roller for Face 540 Titanium Micro Needles
- Microdermabrasion Exfoliating Roller
• Feel Your Healthy Face Your Face Skin has never been this easy or affordable until now. In less than 5 minutes of use, our micro needle derma roller will completely boost and accelerate your entire skincare routine as you combine it with the topicals and serums you love!
• Easy & Painless Whether you are well experienced or completely new to micro needling, our 0.25mm or 0.3mm micro roller size is one of the safest and most effective derma rollers available. You can use our microdermabrasion tool on your face, body, neck, abdomen, hands, under eyes, legs, scalp etc.
• Save Time & Money Defying age and looking your best has never been easier and more affordable than it is now. Expensive spa treatments are no longer necessary. You can treat yourself more efficiently and effortlessly with our professional exfoliating derma roller kit from the convenience of your own home at a fraction of the cost!
• Get The Glow – Use the products you love to promote healthy looking skin. Our cosmetic needling instrument for face is here to offer a healthy glow. We want you feeling and looking your best everyday by using the proper beauty tools.
Instructions for use:
1. Clean hands and areas that need treatment.
2. Wipe hands and skin with cleansing and antibacterial gel
3. Rinse the drum with hot water.
4. Before use, some skin care products should be used.
5. Tighten the skin with the other hand and roll it back and forth over the area to be cured.
6. Scroll 8 to 10 times in each direction.
7. Apply enough pressure and make sure that the microneedles can penetrate your skin.
8. Wash and dry after processing caveat: If you have irritated skin, infected skin, active acne or fungal skin.
the roller should not be used more than 20 times. It is better to replace the roller after 20-30 times to prevent bacterial infection
For personal use only, please do not share with others.
Wash your hands and other areas before using the top roller.
The roller should not be used on injured skin.
If customers are allergic to metals, please be careful.
Do not use irritating cosmetics until the skin recovers Please keep this product out of reach of children.
Do not use in the following situations: Purulent inflammation of the skin.
Severe atopic dermatitis.
If you have diabetes and severe high blood pressure.
If you are not sure about your skin condition, please consult your doctor before use.
• Our Microneedle Derma Roller is easy to use! For the best experience, use in combination with our Vitamin C Serum to promote healthy looking skin.
• Safety First! Sterilize the roller in an alcohol solution before and after each use.
• Wash your skin and pat dry.
• Roll the Microneedle Derma Roller over the desired area, back and forth, 4-5 times.
• Be careful to apply pressure without puncturing the skin.
• Switch direction and roll back and forth for another 4-5 times.
• After rolling, apply a moisturizer or repairing serum.
• Don't forget to sanitize and store in the provided plastic case!
• For optimal results use once a week.
• Replace the roller after using 2-3 times
• Boosts your entire skincare routine in less than 5 minutes.
• Cosmetically improves appearance and texture of your skin.
• Use with serum and watch the magic happen.
• Most affordable and effective skincare method.
• Brightens, repairs and exfoliates.
• Safe for home use.
Share
View full details